Our Current Programs
Donations help fund many of our programs and outreach efforts. Learn more about how you can help.
Beyond Health Care Fund
Give to those who are most in need.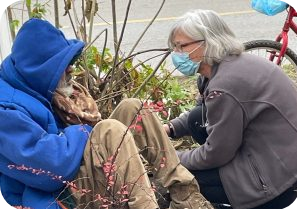 The Beyond Health Care Fund supports the health care needs of uninsured patients. Your investment in the fund ensures that quality, caring whole-person health care is never limited by a person's income or insurance.  Every dollar counts so we encourage you to give today so that health and wellness are available to everyone!.
The Beyond Health Care Fund was created in 2022 to celebrate our 20th anniversary, giving our partners and donors an opportunity to celebrate our anniversary while also supporting our work for the future. We are excited to continue the fund and support our community for years to come.
Or watch this video to hear from our providers and patients >>
Sleep Sack Campaign
Give the Gift of Safe Sleep!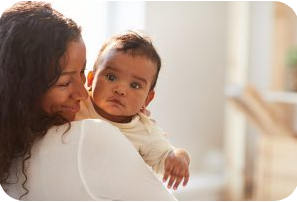 Sleep-related deaths are a leading cause of deaths in infants. Columbus is a high-risk area for our patient community.
The safest way for a baby to sleep is ABC: ALONE, on their BACK, and in a CRIB.  Blankets in cribs can lead to unsafe sleep environments for infants. Sleep Sacks are a safe alternative to blankets.
Please give the gift of safe sleep to our youngest patients!
Goal:
To ensure 500 sleep sacks are available annually for Lower Lights Health patients and families.
Donations:
$10 ensures 1 baby sleeps safely.
$30 ensures 3 babies sleep safely.
$50 ensures 5 babies sleep safely.
$100 ensures 10 babies sleep safely.
Make a monthly gift of $10 or more to the Sleep Sack Fund as a Safe Sleep Advocate.
Healthy Lyft Campaign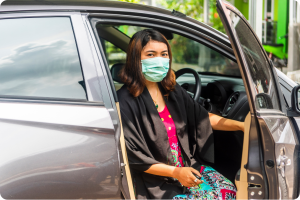 Give a Neighbor a Healthy Lyft.
Providing patient transportation eliminates a serious barrier for many of our most vulnerable patients, who may not have a way to get to an appointment otherwise.  The Healthy Lyft program ensures patients with no access to transportation won't miss an appointment, a test or procedure which may have a negative impact on their overall health.
Our Goal:
$15,000 to support patient transportation.
Donor Levels:
$250 – 10 rides to better health
$125 – 5 rides to better health
$75 – 3 rides to better health
$50 – 2 rides to better health
$25 – 1 ride to better health

These programs are made possible by generous donations. Consider giving today.