Spiritual Care
At Lower Lights Health, we believe in whole person care.
Care at Lower Lights is truly holistic. Faith and Spirituality play a large role in a person's physical and mental well-being. Our spiritual care services are designed to engage the full spectrum of spiritual health and are inclusive to the diverse spectrum of beliefs. Our Spiritual Care team is here to serve you with dignity and join you in your unique story.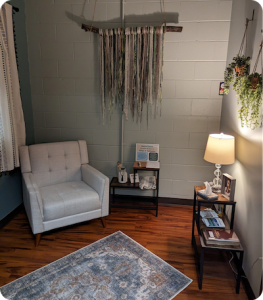 Spiritual Care services can include:
Prayer
Safe listening presence to express grief, anger, joys, doubts, seeking, and sharing testimony
Assistance with rituals such as Liturgy of confession and forgiveness, memorials for child loss, anointing for healing
Devotional and spiritual materials
Connections to communities of faith
A one-time meeting or a series of appointments
Non-judgemental dialogue for discernment
Spiritual Care is provided on the same basis as our medical care. It is provided without discrimination, regardless of race, color, sex, national origin, disability, religion, age, sexual orientation, gender expression, lifestyle, beliefs or ability to pay.
Volunteer Opportunities

All Spiritual Care Volunteers will be required to attend a training session and shadowing with the Spiritual Care Liaison. If you are interested in volunteering, please send a brief email introducing yourself.
Bilingual SC Volunteers welcomed and needed.
Volunteer hours are available during regular LLCHC business hours.
SC Volunteers are encouraged to engage in continued learning in the areas of Spiritual Care in an inclusive healthcare setting that serves diverse faith and spirituality experiences.
Volunteer service time can include:
Making follow-up phone calls to check-in and/or pray with patients
Writing blessing/prayer/introduction cards to mail to patients
Providing safe listening for patients to share
Assisting SC Liaison with bilingual visits.
Assisting with administrative office tasks
Volunteering at outreach events
Schedule an Appointment Today
Call or email to make an appointment or ask your provider to place a referral.
Telehealth appointments are also available.