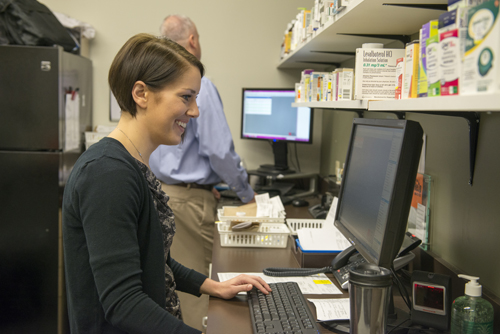 We fulfill our mission with a highly qualified staff who share a passion for providing quality health care to all.
We strive to maintain an atmosphere where professional careers can be established with quality mentoring and ongoing personal and professional development in a collaborative environment.
Why choose Lower Lights Health
The warm and caring atmosphere of LLCHC, is created by a team of both healthcare professionals and clinicians, coupled with a dedicated team of other professionals within our growing organization who are passionate about ensuring that our patients and residents who live within the multiple communities in which we serve are offered the utmost level of outstanding care along with a bevy of supportive resources in the various community-oriented sites in which our health care centers are located.
At Lower Lights, we're also dedicated to creating thoughtful and supportive work environments for our team members. Whether you're beginning your career or you're a tenured member of our team, expect the support you need to succeed in your role, respect for your individual contributions and opportunities for personal and professional development. By joining our dedicated team of professionals, we'll trust you to bring your best self to work each day, and to show compassion and care for our patients and your fellow team members. In return, you'll be rewarded with a competitive array of benefit offerings, including major medical, dental and vision, along with PTO (paid time off) and a company matching 403b retirement savings plan!
Lower Lights (LLCHC) is a patient-centered community of health centers, committed to delivering high-quality, affordable health care services to all irrespective of income level or insurance status, ministering the love of Christ, focusing on whole-person wellness, and treating all patients and employees with respect, dignity, and compassion.

Careers
View current career opportunities at Lower Lights Health locations across central Ohio, including administrative and clinical positions.

Volunteers
In addition to our experienced providers, Lower Lights Health operates thanks to the time and commitment of volunteers. Learn more about how you can help.