The Beyond Health Care Fund
Give for those who are most in need.
Our goal for this year is to raise $75,000 to support the health care needs of uninsured patients.
Your investment in the fund ensures that quality, caring whole-person health care is never limited by a person's income or insurance.
Every dollar counts so we encourage you to give today so that health and wellness are available to everyone!
Ways to Donate
To pay by PayPal or credit card: Click the "Donate" button on this page.
To pay by check: Please mail your donation to:
Lower Lights Christian Health Center
1160 W. Broad Street
Columbus, OH 43222
Contact:
Peter Tripp
Director of Marketing & Development
Peter.Tripp@llchc.org
(614) 274-1455 ext. 6320
Donate Today!
Every donation counts. Help us reach our goal of $75,000!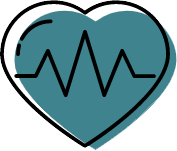 Learn more about our mission and whole-person care.