Beyond Health Care Breakfast
Advocating for Health Equity
You are cordially invited!
Join us for our 2023 Beyond Health Care Breakfast, a time to celebrate our impact on the community's most vulnerable neighbors and look forward to continued success in health equity.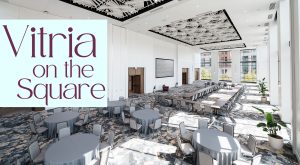 Thursday, September 28
Vitria on the Square (NEW LOCATION!)
14 E. 15th Avenue 2nd Floor, Columbus 43201
8:00 am – 9:30 am*
*Registration begins at 7:30 am
Parking is available in the Ohio Union South Garage
1759 N High St, Columbus, OH 43210
Keynote Speaker
Gina McFarlane-El, CEO of Five Rivers Health Centers in Dayton, Ohio will share the human and financial costs of health inequity and inspire us with how our advocacy can impact our neighbors and our communities.
Registration Closed
Tickets are sold out. Thank you for your support and see you at the event!
"Lower Lights was with me every step of the way—making sure I was able to get the specialists I needed and walking hand-in-hand with me through my treatment and recovery."