Jubilee Market
Important Update
The Jubilee Market CLOSED as scheduled on September 16, 2022. Bleu & Fig remains OPEN.
July 19, 2022
Dear Friends,
As you know, Lower Lights Christian Health Center (LLCHC) opened the Jubilee Market & Café in May of 2018 in Franklinton, adjacent to our Health Center.  For the last four years we have served the Franklinton community with our market offering healthy food options and a food prescription program for those experiencing food insecurity.  Through grant funding, the food prescription program has served over 460 unique individuals and families and provided over 3,600 months of benefits to participants.
With rising grocery prices and inconsistent grant funding, this business model is no longer sustainable. The gap between the cost of procuring inventory and sales/grant funding has widened during 2022, causing us to take a hard look at how this impacts our mission to provide whole person healthcare to those who rely on us for primary care, behavioral health, vision, dental and other services.  The LLCHC Board of Directors voted on July 7th to cease market operations on September 16th.  This was a difficult, but prudent decision with a timeline that allows us to transition patients to new resources for food insecurity and nutrition.
We are incredibly grateful to people like you who have supported our market and the work of our grocery and nutrition team members.  Thanks to you, 460 food insecure children and adults with chronic conditions have been given access to healthy foods that have significantly improved their health and wellbeing.  LLCHC remains committed to improving the health and wellness of our patients and community through nutrition education and access to healthy foods.  We will continue to provide nutrition counseling and referrals to food insecurity resources.
What's next?  Bleu & Fig will remain open weekdays.  Jubilee gift cards and Jubilee Food Rx cards will be accepted at the market and cafe until September 16th.  Food Rx participants will be referred to other resources for food insecurity while we work on a partnership to transfer them to a new Food Rx Program this Fall.  Stay tuned as we explore plans for future use of the market space.
Visit the Bleu & Fig Café
1160 W. Broad Street
Columbus, OH 43222
Bleu & Fig Café Hours:
Lunch: Weekdays 11 a.m. – 2 p.m.
Bleu & Fig at the Jubilee Market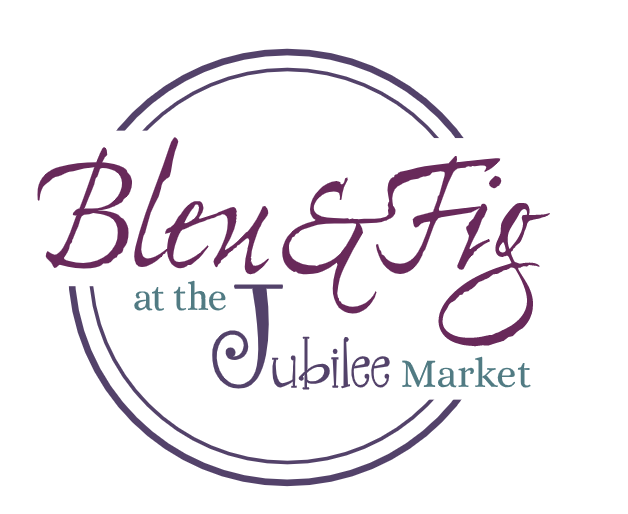 Jubliee Market is pleased to also offer a café, featuring the delicious food of Bleu & Fig. Customers can eat in or carryout delicious, healthy meals right at the Market.
The partnership began in early 2020 when Bleu & Fig began using the Lower Lights' catering kitchen. As the partnership grew, Lower Lights invited Chef Brooke and her team at Bleu & Fig to operate the café and provide delicious, made-to-order food to the community.
Bleu & Fig's Menu
All of Bleu & Fig's Delicious food is made-to-order and the salad bar is prepared fresh each morning. Some favorites of the Lower Lights Health staff include the hot honey chicken tenders, the french fries and the delicious lemon crinkle cookies.